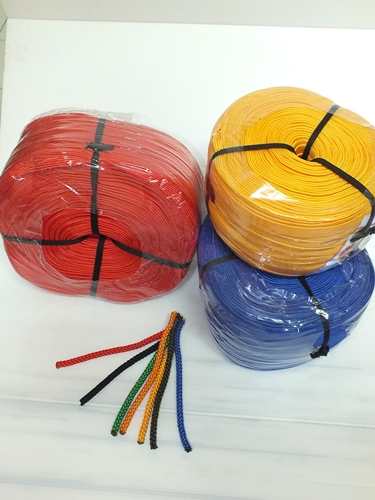 We are factory produce PP rope cord and webbing in multicolors and combinations. They can be cut and tipped to length and put on pools Difference size and colors are available.
Regular size for webbing rope : width 1/2 inches and 3/4 inches X length 102 M. [make to order for difference size]
Regular size for cord rope : diameter 4mm. to 14mm. X length available by weight
Packing delivery : 5 rolls in 1 pack and weighting 1 1/2 kg. to 2 1/2 kg.